Happy Birthday Changmin! And Happy Lunar New Year everyone!
Hey! I got into Super Junior through their song, 'U'. I am wondering if anyone has a link to download the 'U' MV [HQ]? Anyway, the guy I really like right now is Eeteuk! He is so smexy with a pair of one of the most beautiful eyes I've ever seen! So I'm here to share my favorite GIFs of him! And of course all of them are 'oh so!' cute! They are from
jungsoo
, thank you again for them!
If you take any of the GIFs and post them elsewhere please credit
leeteuk_love
, a new community that is opening officially this weekend. Thanks a lot in advance! =)
Edit Two: I thought I had the request, but I don't have it yet.
(
CLICK FOR MORE -OMG EETEUK GIFs-
Collapse
)
This is the new Japanese album that is coming out tomorrow, March 14, 2007. It is a .zip file where once you have downloaded the file you must "extract" when one right-clicks the folder on their computers. Comment if take, enjoy!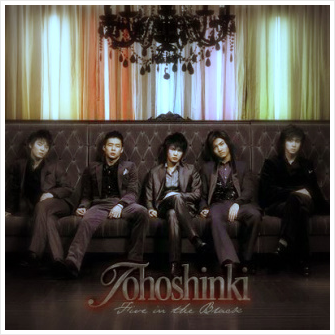 Five in the Black
1. ZION
2. Sky
3. Begin
4. Choosey Lover
5. High time
6. DEAD END
7. PROUD
8. 約束
9. Miss You
10. "O" -正・反・合
11. I'll be there
12. Step by Step
13. Hello again
Bonus Tracks:
1. Begin (Acapella Version)
2. Miss You (Ballad Version)
Special Track
1. A Whole New World
You have to be a member of the community
cherish_signals
to download since it's friends-locked there. Click on the profile icon to the left of the name of the community to join! =]
( To Download Links… )
Live:

Toronto

Feel:

curious

Listen:

DBSK - Always There
Preview
(
New Meme! Click!
Collapse
)
Live:

Toronto

Feel:

happy

Listen:

DBSK - Always There
Here are really cute and funny recent videos of DBSK being interviewed and where they spoke Japanese. They obviously don't know the language completely fluently so they have fun teasing each other as the other four members sit behind them. There is a lot of *ahem* touching and love in the room. Friendly love that is!
Here are some screencaps, the streamlinks to the video, and a link to where you can download the actual video to your computer. Have fun "ooh-ing" and "aw-ing" like my sister and I did! XD
Intro (English Subbed)
Edit: If anyone knows the youtube.com link to Changmin's interview with English subs please comment it. <3 I can't seem to find it anywhere. T.T
(
The rest of the videos and links...
Collapse
)
Live:

Toronto

Feel:

chipper

Listen:

DBSK - Phantom
Preview
Okay, so this one has two pictures of everyone so you can get the same guy twice. It may work in your favor, it may not. Fate is up to where you would like to be kissed. Eh! You don't know what I am talking about? Click the cut and you'll see!
Dedicated to:
yunho_it
(
Click here for the meme!
Collapse
)
Live:

Toronto

Feel:

cranky

Listen:

DBSK - Free Your Mind