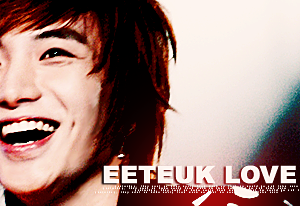 Click on banner to see
leeteuk_love community
Leeteuk_♡ is a brand new community for Leeteuk also known popularly as Eeteuk of Super Junior.
Please join if you are a fan!
And if you do not know him, take a peek at the community and profile anyway!
There, you can post anything Leeteuk related and Super Junior things are accepted.
Once a member, start posting right away with an intro or anything else you would like!
Any concerns please comment at the community's suggestion/concern box because it pertains to the community.
Can't stop!
-'U'
Live:

Toronto

Feel:

ecstatic

Listen:

SJ - 'U'